Skip to Content
15 Years in the Truck & Jeep Customization Industry
American Bedliners Custom Truck Shop opened our truck and Jeep custom shop in 2004. We are a family owned and operated business. For the past 15 years, we have committed our entire shop to making quality Jeep and truck customizations and courteous customer service our top priorities. We continue to grow every year and have become North Florida's preeminent custom truck and Jeep custom shop.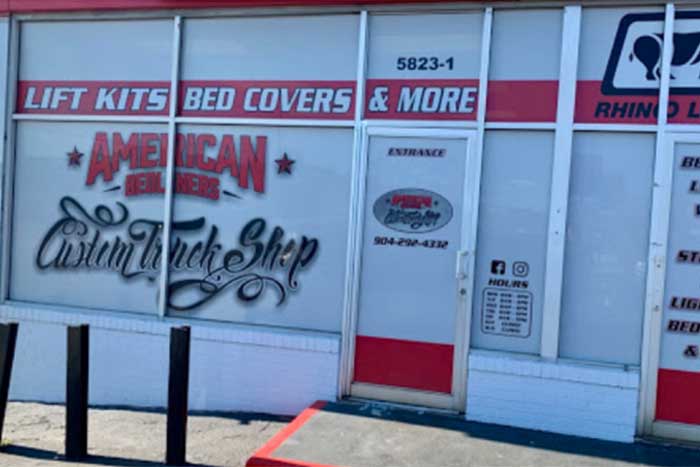 Dedication to Quality from American Bedliners
Our staff at American Bedliners Custom Truck Shop has the experience, the most up-to-date tools in the industry, and the knowledge to work with you to ensure you are happy and your truck or Jeep modifications are done right the first time.
We are well-trained professional mechanics who love trucks and Jeeps. We have the right tools for every job and work with all the most popular brands to assist with customization projects from bumper to bumper. You can count on us to get your truck or Jeep looking and performing exactly how you want.
Jacksonville's Truck
Customization Experts